Defining Success, Redefining Failure Gregory Offner
If success is subjective, why does its pursuit seem nearly universal? Why is it that most people want to be successful, but everyone rarely agrees on what success actually looks like. How do you hit a target that keeps moving? Nobody "makes" it overnight. Every successful person has experienced failure along their way. So what's the formula to success? Is it a law of numbers or is it a game of patience and precision?
In this interactive program, disruption coach Gregory Offner explores seven key traits that all successful people possess. Greg will also explain how you can develop them in yourself and why failure is an essential part of the journey.
In this webinar, you will learn…
• The 7 key traits of successful people.
• Techniques to reframe any situation
• How to use disruption and failure as a competitive advantage
• Your own definition of success and how to get there
Putting the You in Leadership
Jessi Beyer
For some reason, there's a collective belief that only one personality style can be a powerful leader. This is just flat-out false. Everyone has the potential to be a powerful and impactful leader within them. Jessi Beyer, author and mental health advocate, wants to show you the path to great leadership, regardless of your personality.
In this presentation, you will learn how you—just the way you are—can be confident in your leadership skills and style by understanding how you define leadership in your own life and how your personality affects your leadership style. This presentation is all about helping you feel confident and valuable as a leader, no matter whether you're the CEO of a Fortune 500 company or the cashier at a local grocery store.
During this webinar, you will…
Learn how to define leadership in your own life.
Determine how your personality affects your leadership style.
Discover your purpose as a leader.
Feel confident and valuable as a leader in a leadership style that's authentic to you.
Why Quality Conversations Matter
Daniela Campari
Communication is a given in leadership. Leaders communicate all the time, but oftentimes may worry more about the content of the conversation—the what—and forget about the how or why. In this presentation, digital activist Daniela Campari shares how a diagnosis of cancer helped her realize why the quality of communication matters as much the content. Watch to learn how to ensure your communication helps to build stronger relationships with the people you lead. 
By watching you'll discover the answers to five key questions:
1. Am I truly present?
2. Is my communication relevant to my audience?
3. How would my audience rate the quality of my communication?
4. Why should people listen to what I have to say?
5. How do I know if I've truly connected with someone?
Disrupting For Good
Chris Field
From running for mayor as a teenager to breaking multiple Guinness World Records to helping save more than 150 children from slavery, Chris Field, best-selling author and founder of Mercy Project, has been disrupting most of his life. In this webinar, you will hear a memorable and motivational message featuring inspirational stories from his popular book "Disrupting for Good" on how passion plus persistence equals lasting change. 
Seamlessly weaving his own story with those of other ordinary people who became extraordinary disruptors, Chris offers a clear call to action: anybody, anywhere, can choose to disrupt for good. But it doesn't stop there. Chris will end by walking you through his personal Disruption M.A.P. so that you leave both prepared and inspired to disrupt for good in your own job, non-profit, school, neighborhood and family.
From this webinar, you will:
Learn the history of disruption
Evaluate the stories of ordinary disruptors 
Create disruption M.A.P.s for your own life
Click here for the slides.
Human Connection & Accountability
Hernani Alves
Featured Resource: Leadercast 2020—Ripple Effect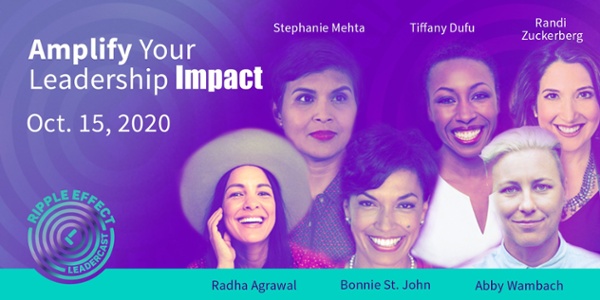 The problem is that most organizations still use the Carrot and Stick accountability method, which does not work.   The real way is to assemble effective teams with a balanced accountability system that helps organizations to motivate and create loyal employees. Join Hernani Alves as he speaks about accountability by eliminating excuses, improving culture, and winning hearts with strategy.
Takeaways:
Learn how to inspire others to achieve results they never felt were possible.
Eliminate behaviors that hinder high performance. 
Embrace the power of accountability to boost morale. 
Address the Energy Vampire in the room (or office!)
The Power of Persuasiveness
Trisha Miltimore
Featured Resource: Leadercast 2020 Ripple Effect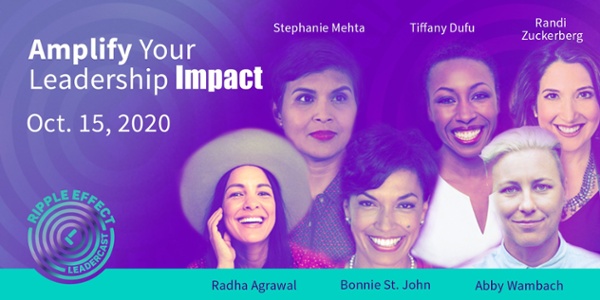 As a professional you are expected to make authoritative decisions and act as an influential leader both on behalf of yourself and the organization. How can you lead and influence members of your organization from your position? This session will address how professionals can best cultivate the power of persuasion and influence and identify opportunities to demonstrate win-win value.
Expect to walk away with:
Knowing how to best cultivate your power of persuasion
Identify opportunities for demonstrating win-win value 
Learn LifeTools and MindSet Tweaks to communicate with contagious care
The skills for developing powerful connections that drive personal and professional success